SO the other day had an amazing adventure with John Awad. He is a very talented young, reckless, beautiful male. We started our day with a burrito and stuffed jalapeno tacos. After that we went to his house. He showed me da banjo and he ripped it something fierce.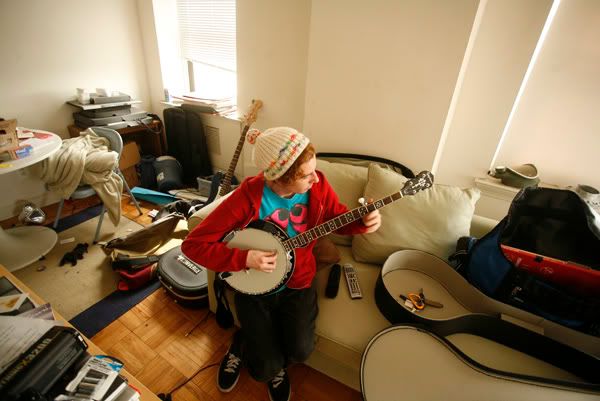 It rules. Awad shreds this thing to bits.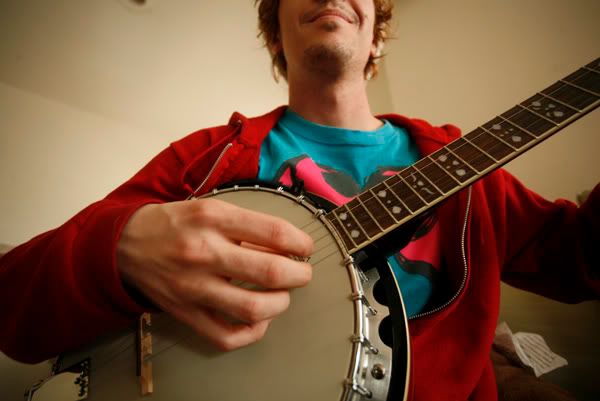 I kind of want one so bad.
Anyway,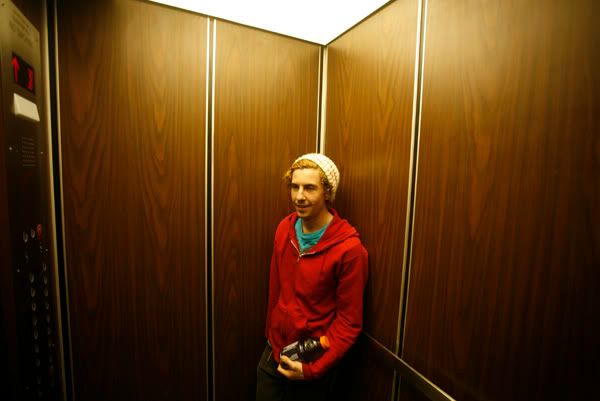 We decided to go see Marisa. She had just gotten her wisdom teeth out, so we were planing on making her something.
In the car we realized we would use the chalk I brough and make a fantastic "get better" card made of wood.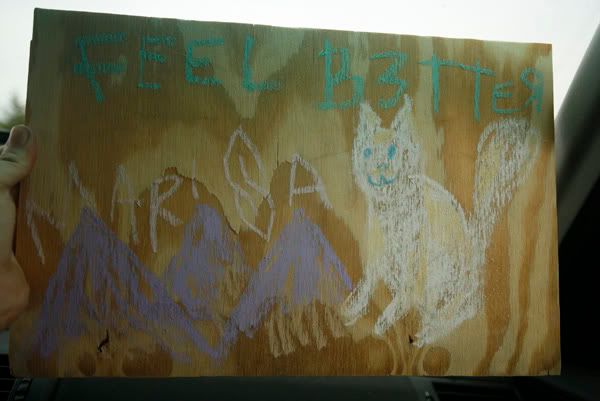 Yeah, I know. It rules.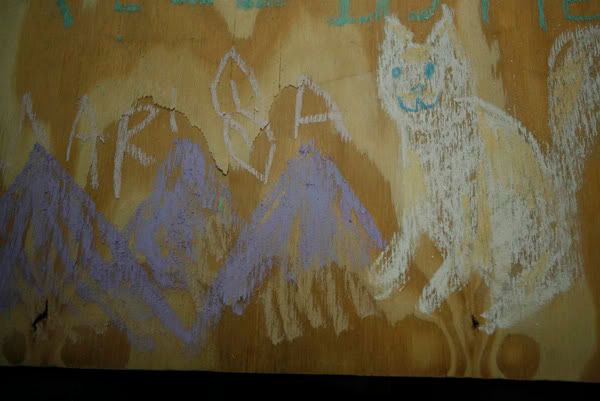 Purple mountains, majesty.
On the way home, after leaving this on Marisa's door step and driving away, we stopped at a EuroStore to look around. Nothing cool. EuroSuck. Anyway, next to it, I saw a store with one helluva incense holder. It had a naked broad on it riding a winged beast. So, naturally, we went in. We were looking all around until we found these gems.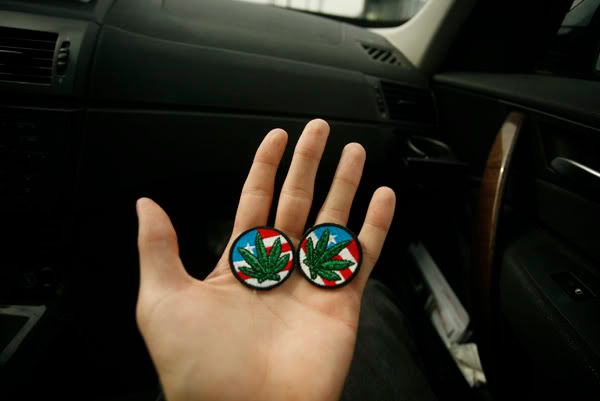 The lady then told us about the "18 and older 'tobacco' product room". We complied almost immediatly. We had to go through a first back room filled with 1) gay pride t shirts and 2) about 5,000 t shirts with Osama Bin Ladins face with a cross hair on it. Amazing. The second back room was full of 1) the craziest dildos and sex toys I have ever seen, and 2) the dumbest bongs and crack pipes I have ever seen. We couldn't have had a better day.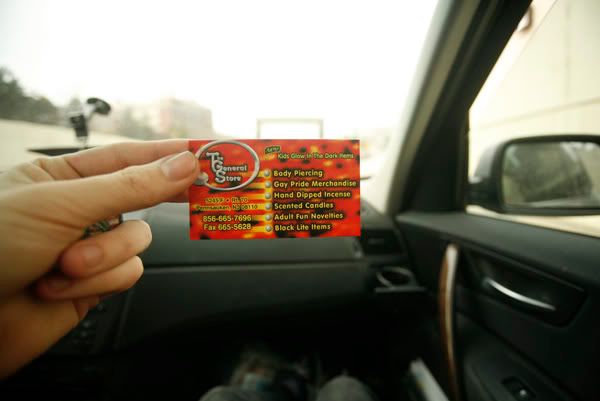 That is their card. They need business they told us. Wow. So pumped.
After that I got whooped in Smash Bros at my friends house, then hung with Seamus and ate mad wings. All in all it was an amazing day. I hope I have more like it.